And by fun I mean are you freakin' kidding me.
These pink beauties are the drapes in my bedroom. So far they are staying. I'm kind of fascinated by the scalloped valence, they are perfect.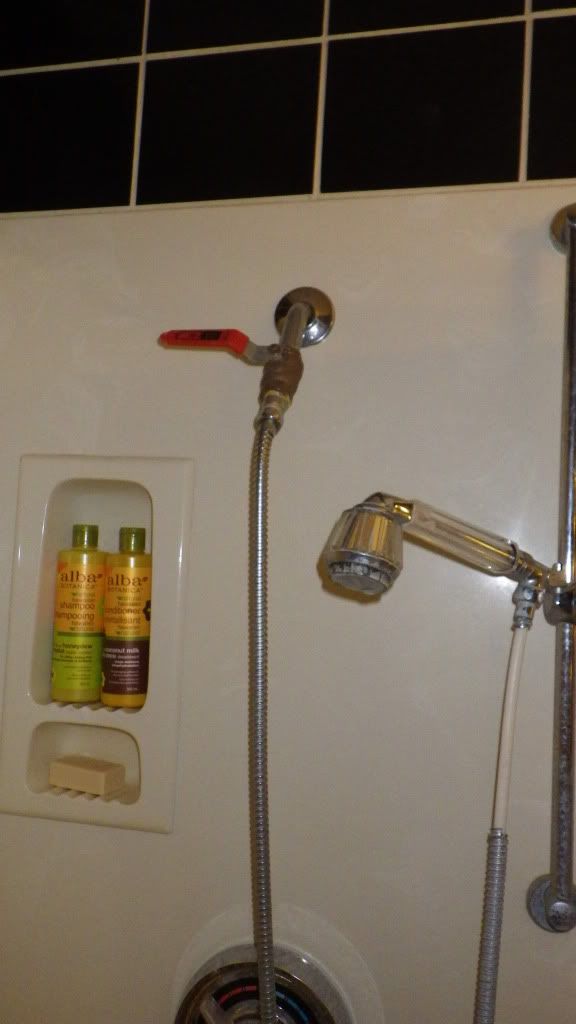 The only working shower is turned on by that red handle. If you look closely at the shower head you will see 800 years of hardwater damage.
Move in day. How do you like my fireplace?
My new kitchen. It's not nearly as nice as it looks and those retro plastic pull outs don't pull out. That's not true, they pull out if there's nothing on them.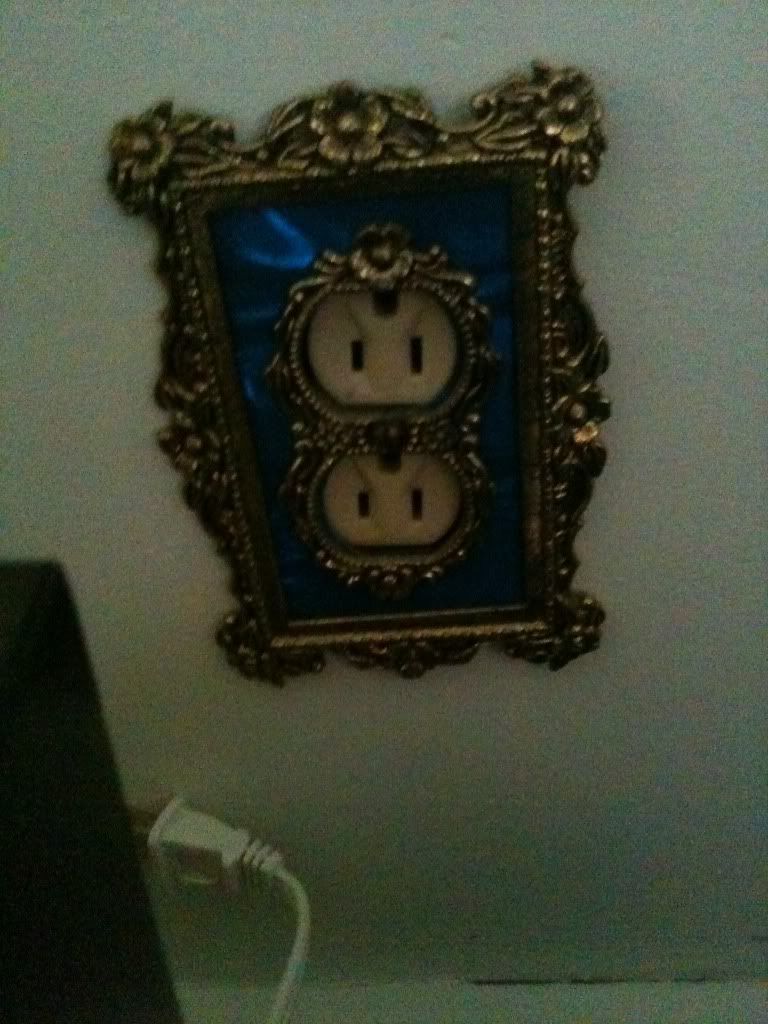 Super fancy electrical plates in my bedroom. You are jealous, I know. Even better is that only the outlets in our bedroom actually work. There's a few other secret ones that you have to hunt for. It's fun.
Not just a chiming clock, it's also the door bell. Really fun when there's a gang of small children in the house banging into it every 30 seconds. Sometimes the dog whacks it. So far real visitors have rung the door bell twice and I gave the kids a hard time for banging the chimes. I only looked at the front door once they both claimed innocence and the dog was nowhere to be found.
So if you drop by ring the door bell a few times and don't mind me yelling at the kids.
This cutting edge modern contraption is my oven. It actually works, which was a pleasant surprise. But do not touch any part of it when it's on you will get burned, that sucker heats up.
In case you missed the model name. It's a party everyday here!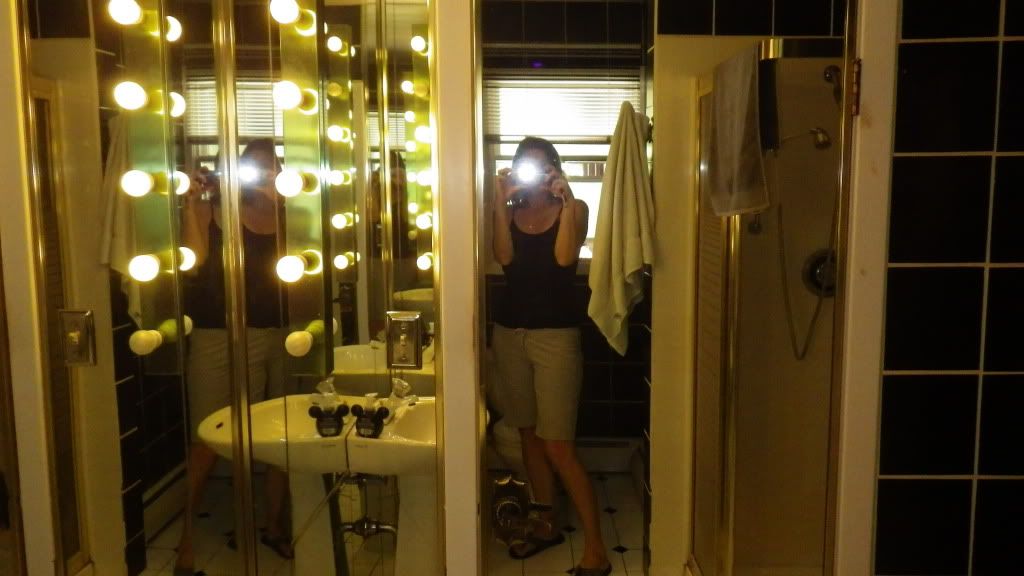 And the very best part of my new house. Wall to wall mirrored bathroom. For accuracy I've given you the "if you were sitting on the toilet" view but spared you me actually sitting on the toilet. What's even more fun is the tap at the sink has 2 speeds, off and full blast. So there's water ALL over the mirror and the floor. The floor is white and mostly little kids have dirty feet in the summer. You can imagine how the whole bathroom looks after we've been here a week.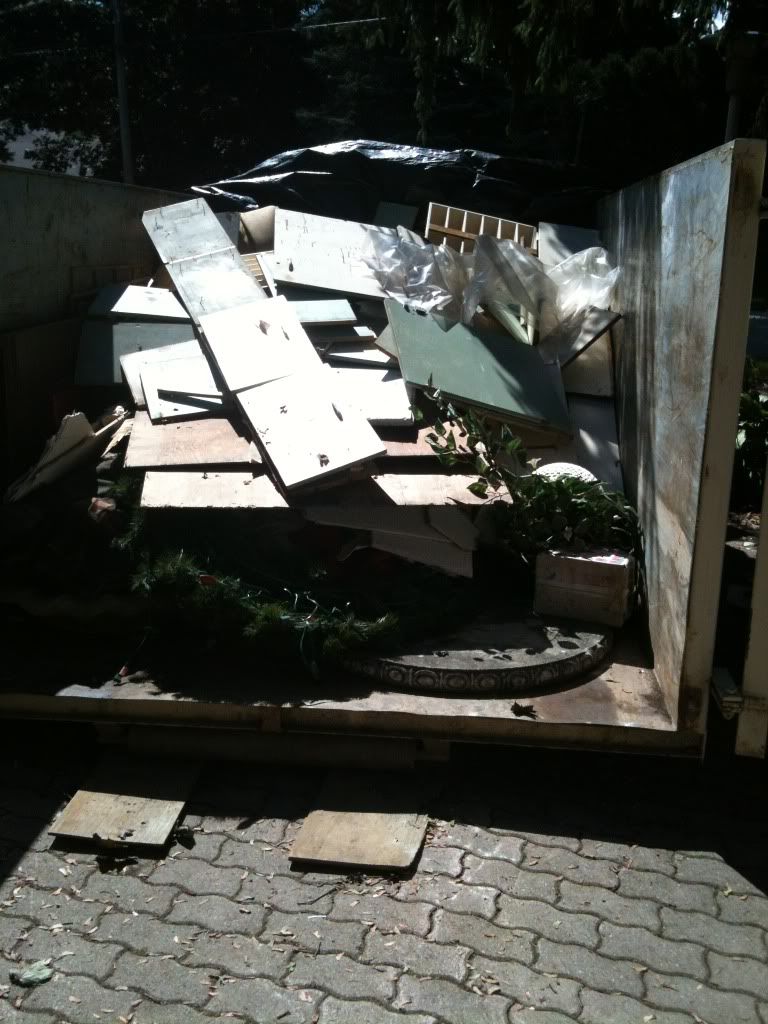 We are quickly making the new house our home.